Giulia Hair Indian Virgin Hair Weaves Body Wave Human Hair 4 Bundles Good Virgin Hair
Join In Giulia

Share

Activities

,

Get Free Hair. View
Make A

YouTube Video

About Giulia Hair, Get $10 Cash!
Length

10 10 10 10
12 12 12 12
14 14 14 14
16 16 16 16
18 18 18 18
20 20 20 20
22 22 22 22
24 24 24 24
26 26 26 26
10 12 14 16
12 14 16 18
14 16 18 20
16 18 20 22
18 20 22 24
20 22 24 26
10 10 12 12
10 12 14 14
12 14 16 16
14 16 18 18
16 18 20 20
18 20 22 22
20 22 24 24
22 24 26 26
12 12 14 14
14 14 16 16
16 16 18 18
18 18 20 20
20 20 22 22
22 22 24 24
24 24 26 26
buyer protection

Giulia Hair offical website---8A grade unprocessed virgin hair
Professional---Direct hair factory,give the factory piece
Efficient operation---precessing time 24 hours
Recommendation---normally 3 bundles can full a head
15 Day Returns Guarantee
| | |
| --- | --- |
| HAIR TEXTURE | Body Wave |
| HAIR TYPE | Indian Virgin Hair |
| HAIR WEFT | Machine Double Weft |
| HAIR COLOR | Natural Black Color. Customized Color Accept |
| HAIR LENGTH | 10-26inches in Stock,You Can Choose Any Mixed Length |
| UNIT WEIGHT | 100±5g/pc |
| PACKAGE | 4Bundles /Pack |
| HAIR QUALITY | High Quality 100% Unprocessed Virgin Human Hair Weave |
| ADVANTAGES | Thick & Soft, Full Cuticles Hold, Long Lasting, No Shedding , No Tangle, No Smell |
| FEATURES | Can be Dyed or Bleached to #27, Can be Restyled |
| PROCESSING TIME | Usually Ship The Order Within 24 Hours Except for Weekends and Holidays |
| DELIVERY TIME | Normal by DHL, 2-5 Working Days Arrive After Shipping |
| RETURN POLICY | 15 Days Return Guarantee |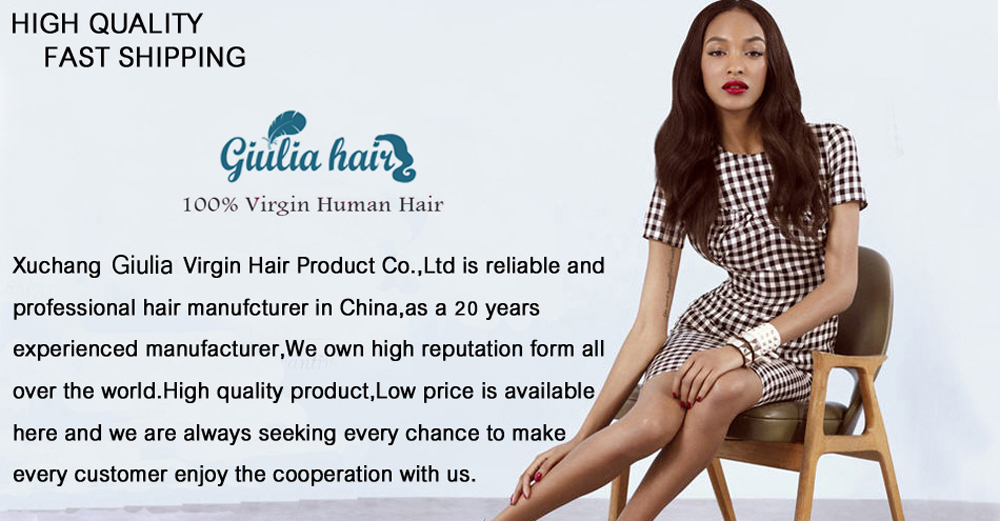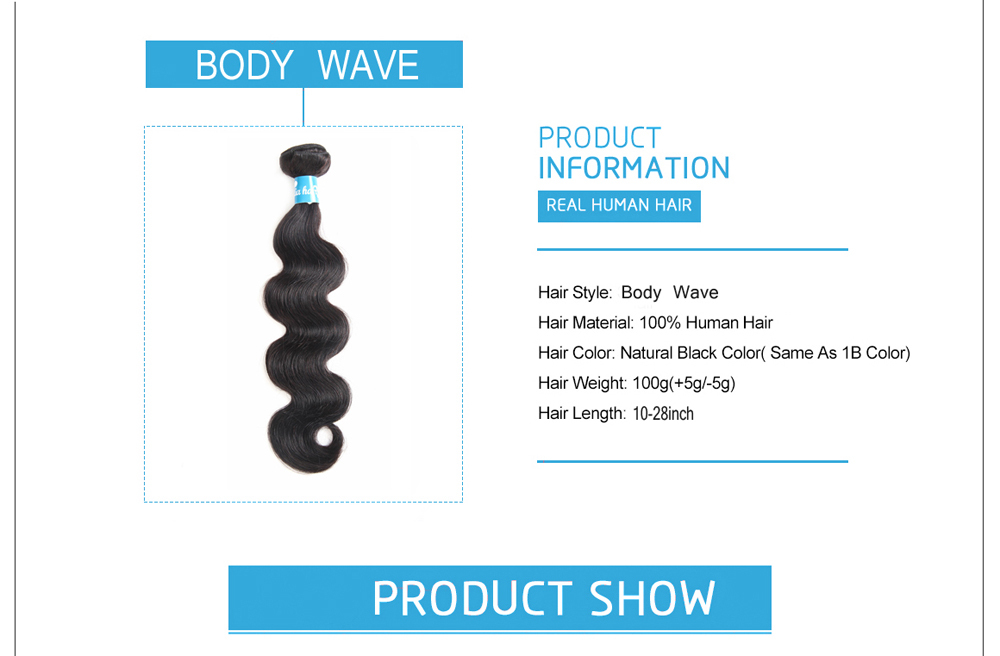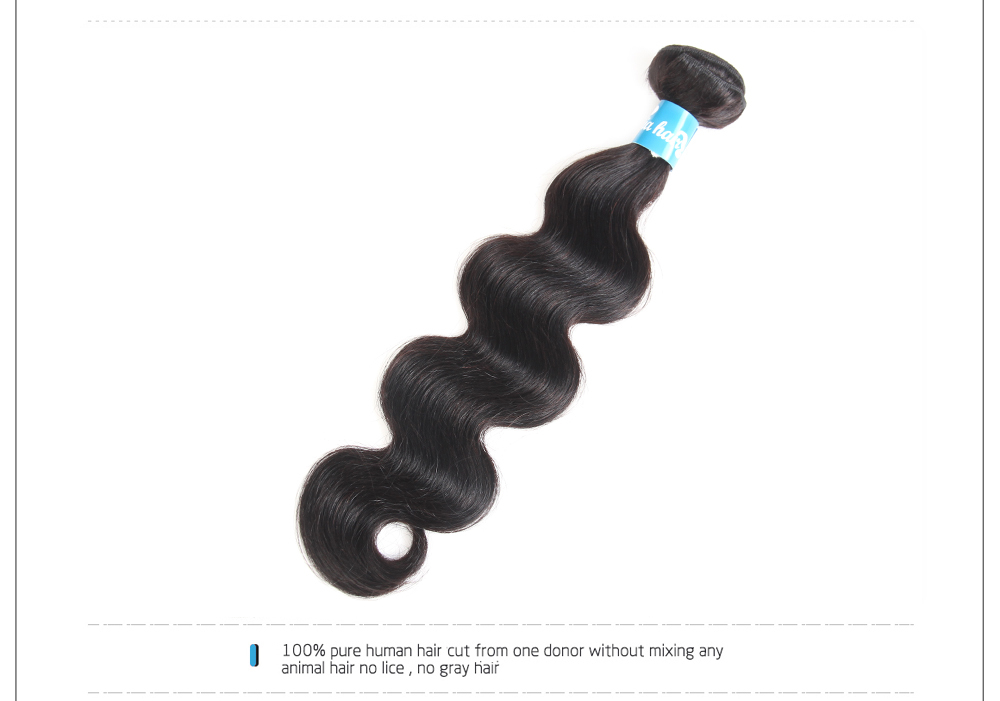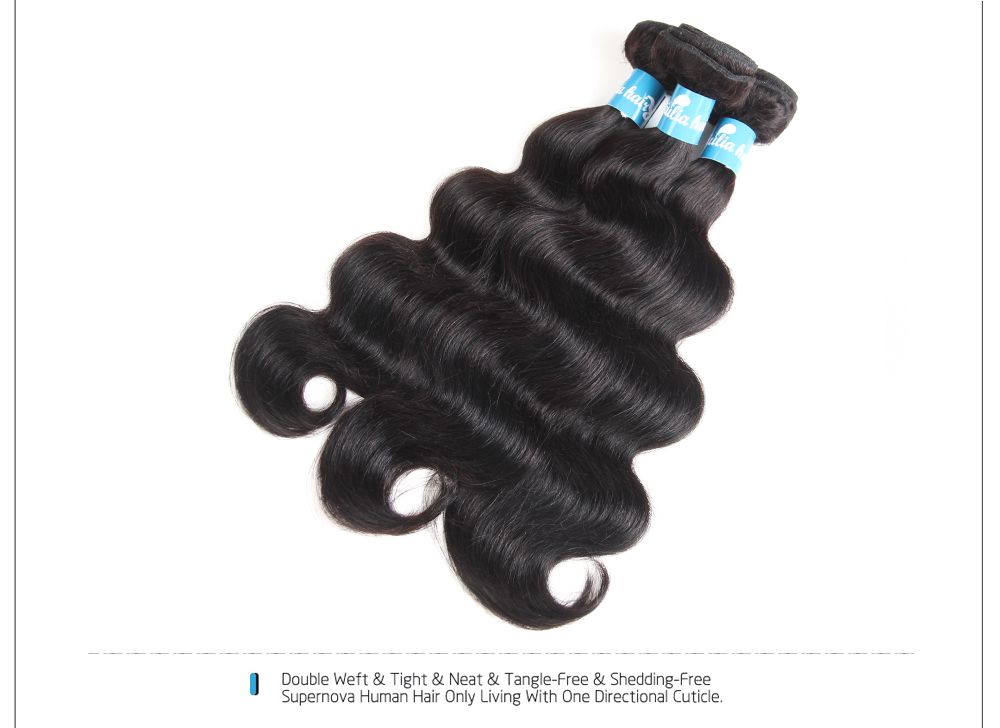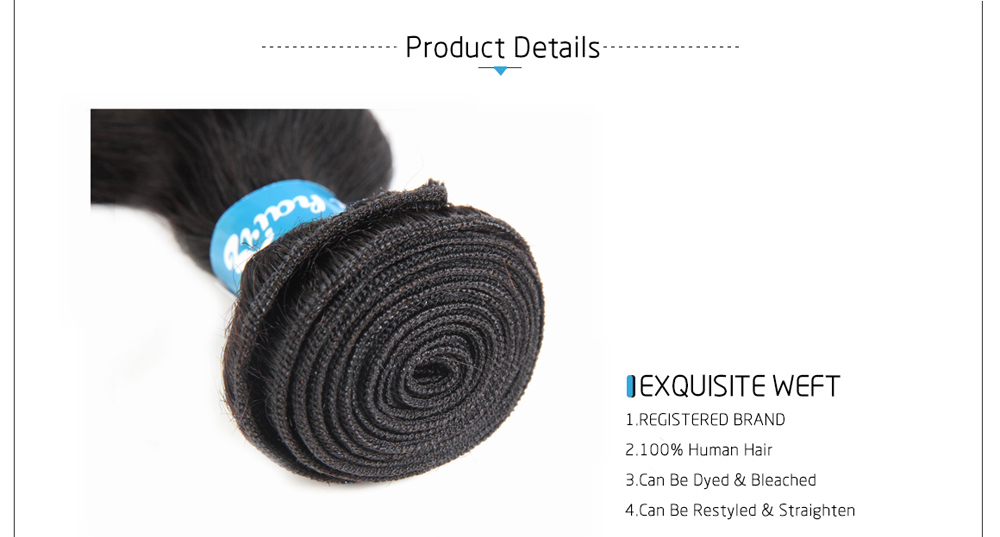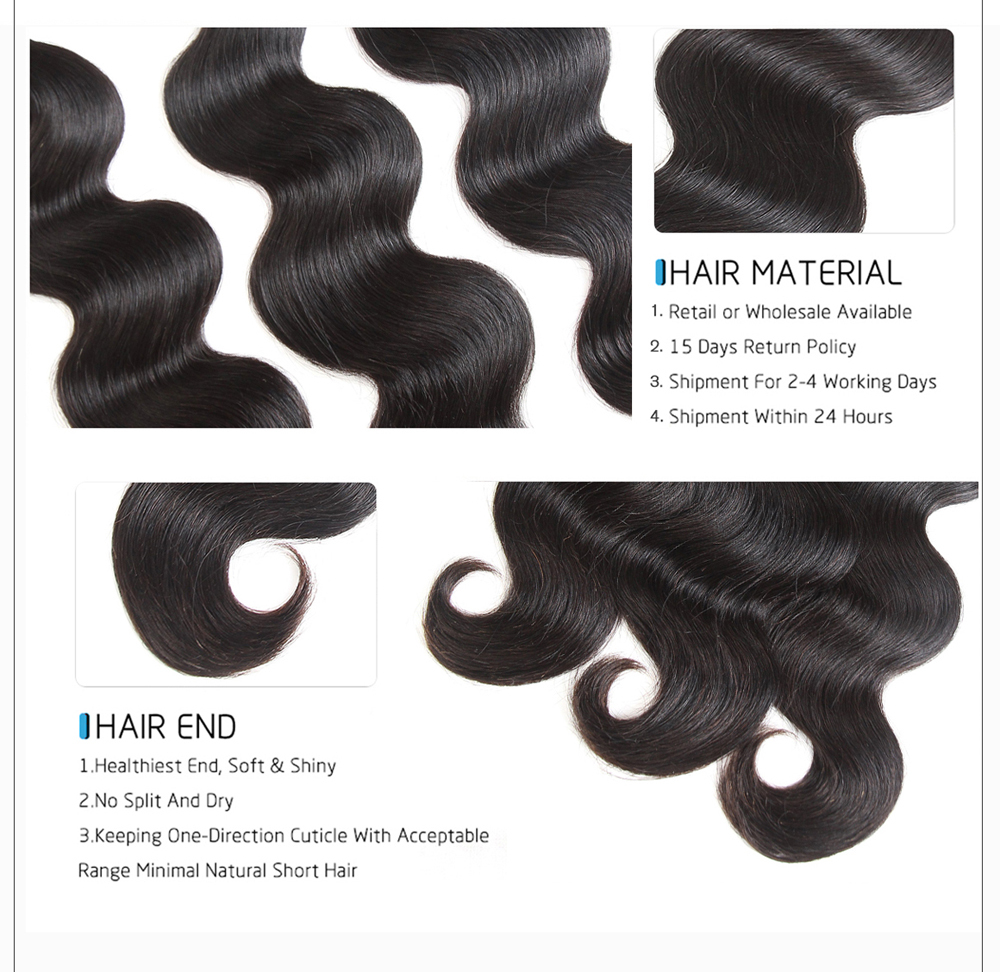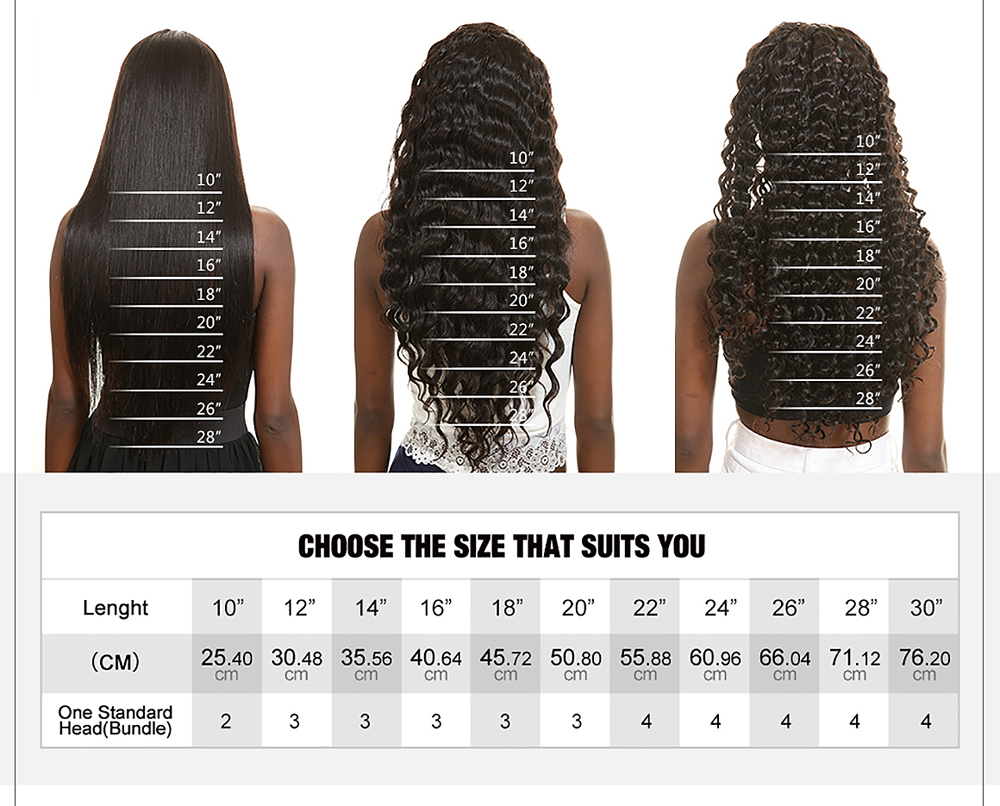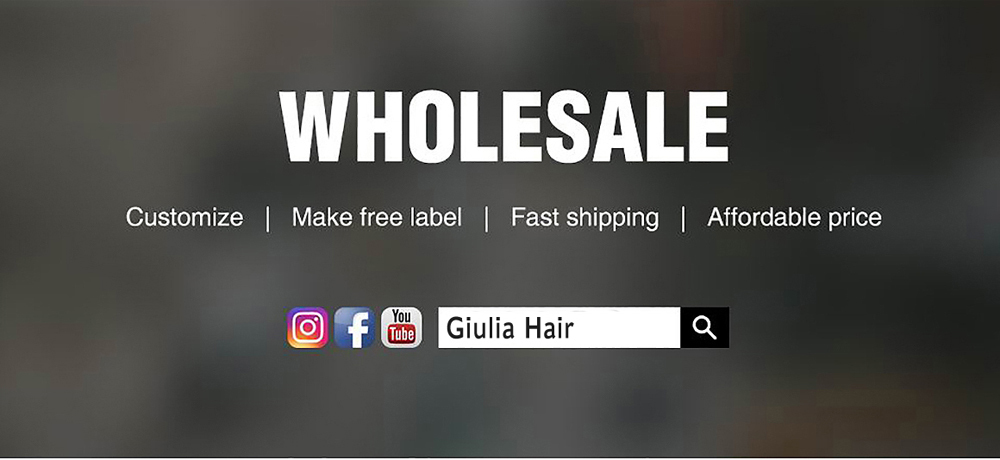 Byl***ESaturday, 09 June 2018
I and everyone I encounter loves this hair!!! I just received the hair on Friday installed and wore it to a party. when I tell you I had necks turning girl you better place your order lolol!!!
ByX***hSaturday, 12 May 2018
I was researching good hair companies on on YouTube and came across this one. My first time purchasing hair off Ali express. I purchased 3 bundles of the brazilian body wave. When I opened the and felt it, it was so bouncy and soft. I then washed it and darkened it with a black and oh my word the hair is even softer and flowy. Ii have my gotten it installed yet. The shipping was fast and the communication with the seller is great. I will be purchasing again.
ByD***fThursday, 10 May 2018
It has been over 1 month since my install. I wear a bonnet every night but I'm sure I'm not the best at maintenance of my extensions. With that being said, In am pleased atillnwoth the hair. It has started shedding but not much at all. It is thinning a bit bc of that at the ends and Yes, there are split ends with time. I don't know if that's due to my poor maintenance or the breakdown of the hair quality. It still curls well. I have washed and conditioned a total of 3 times since my initial purchase. The curls do not hold long but is very pretty at the beginning. I am still giving this product a 5star rating bc the reality is that you get what you pay for and I would rather spend 78 than 300 or more for hair with the same result. I have spent tons on hair and have not been pleased. This hair gets the job done for a fraction of the price. If anyone knows of a more affordable option with better results..please inform me. I don't think I could reinstall this hair without adding more tracks which is why I purchased it a second time!!!
ByF***iThursday, 10 May 2018
I have used allottt of different brands of hair and this is good hair for the price. I was shocked. Minimal shedding. Very thick bundles and the price is good. You will truly be surprised if you purchase this hair. I wore this hair as a ponytail for 2 weeks before I invested in a sew-in because I wanted to ensure I got my moneys worth. I'm just totally pleased with the color the wave patter n and the hair does well with heat and curls well. It is so hard to find hair that is decent nowadays. I can't keep payingmoney to experiment with different hair brands and distributors. I pray this company continues to provide hair bc I'm a lifetime customer.
ByG***rTuesday, 08 May 2018
I ordered this hair as a last minute in desperate need of bundles RIGHT AWAY type of purchase and let me tell you I am so happy I did. My stylist colored and installed the bundles on 2/23 and the hair is still soft with minimum shedding and tangling. I usually pin curl it and place my bonnet on at night or I use a curling iron to add spiral curls and there's no burning smells or heat damage. It would be wise to use heat protector (small amounts). I love this hair and with the way it's holdingup....I'll be able to take it out and reinstall again. I have to credit an excellent stylist as well for taking Great care of it.
ByB***jFriday, 04 May 2018
I absolutely love this hair. I ordered a 12,14,16 inches and it was true to the length. Hair had no smell and no shedding. I will be ordering againreview image
ByJ***lFriday, 27 April 2018
Hair is beautiful, and It holds a curl like a dream with very minimal shedding, and no tangling.I like my hair full, so I wear a frontal plus 4 bundles, a 24in (ordered from a different vendor) 22in 20in and most of an 18in. My 22 and 20 were the same length (22in) so I guess they didn't have a 20... IDK. I was afraid when I saw the frontal, I thought it was too thin, but it turned out to be perfect. I've been wearing the hair as a sew in for about 2 weeks with no complaints.
ByW***jSaturday, 21 April 2018
I wanted with the clips but it did not.. I'm not disappointed but I did not know it! 100% human hair and it is well tagged and washed.. looks very very natural! really loved the seller who have tracking info and did help for customs clearance.. awesome seller
Byl*********Wednesday, 13 December 2017
I ordered 16" 18" 20". Natural density, not glamour density. Nice luster and softness. I installed it the morning after I received it. I left it in it's natural state. This is only day 3 and I have had no tangles, very little shedding only because I am constantly playing with it and running my fingers through it(I did not seal the wefts). I did buy a closure (standard 3 part) and was able to use all of the 3 bundles. I am in a very hot and humid area but the hair did not get crazy. I will come to update my review in a few weeks.

Your cart is currently empty.